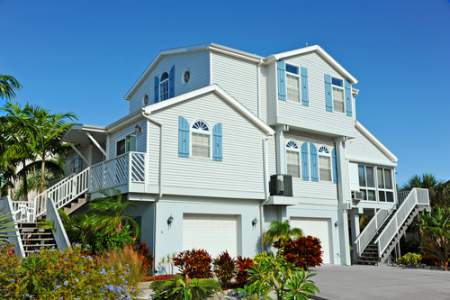 Palm Beach County, Florida offers a comfortable, active lifestyle in a spirited community chock full of things to do – from beach play and water sports to shopping and dining, and everything imaginable in between.
Palm Beach County sprawls across 1974 square miles of land and swallows up an additional 412.2 square miles of water. There are 1.498M people who call Palm Beach County their home. Residents enjoy an average annual household income of around $68,874, which is below the state's annual household income of $83,104. The state of Florida has average home values of $179,800, which are topped slightly by the average home values in Palm Beach County, which are $246,200. In fact, Palm Beach County is the wealthiest county in Florida, leading the state in agricultural productivity.
Getting in and around town is manageable via the Palm Tran local bus service and the Palm Beach International Airport. The area is also known for walkability and its bike accessibility.
The School District of Palm Beach County provides education for students throughout the area, which it does through 164 schools. Palm Beach County also houses a wide variety of private schools. Additionally, there's a strong presence for higher education in the county, which is home to campuses of seven colleges and universities.
Palm Beach County, Florida offers up near perfect weather for enjoying the plethora of outdoor activities enjoyed here. The annual high temperature is around 82.9 degrees while the annual low could be considered sweater weather at a comfortable 67.8 degrees. Throughout the year, the area receives approximately 62.4 inches of rain.
Palm Beach County is a great place to go when you're planning a beach vacation full of fun and exciting things to do, but it's also a great place to settle down, hang your hat, build your nest, and call home.
Your real estate agent is the best source of information about the local community and real estate topics.  Give Florida Home Pros a call today at 888-973-7828 to learn more about local areas, discuss selling a house, or tour available homes for sale.