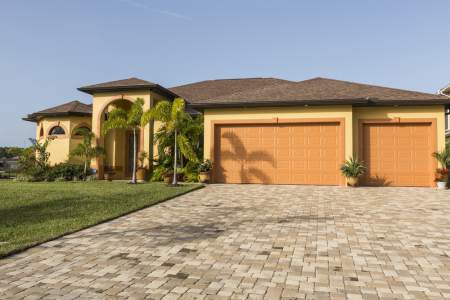 Welcome to West Palm Beach, one of the three top cities in South Florida. Sophisticated skylines encompass modern buildings enveloping small and large companies. Petite shops, expansive malls, hole-in-the-wall diners, elegant fine dining, commerce and recreation options are on standby. There's also bikini-clad fun-in-the-sun, business attire, night-life fashion. It's the hustle and bustle of daily life, and the nine-to-five grind busted up by billions of grains of warm sand and the rushing waves of cool waters and off-the-hook options for entertainment. Here is a place where the old and wise contribute to the well being of the up-and-coming in a community imbued with spirit.
West Palm Beach, Florida, which serves as the county seat of Palm Beach County, is home to a population of about 104,031 residents who fully embrace the opportunity to live and play in West Palm Beach. Floridians residing in the 33401 and 33405 zip codes earn annual average household incomes of around $49,935. Homes in West Palm Beach, Florida hold average values of about $207,500.
In addition to those who call the city home, hundreds of thousands of visitors flow through the tourist destination thanks to the draw created from area attractions. Attractions include the Palm Beach Zoo at Dreher Park, Rapids Water Park, the South Florida Science Museum, Celebration Cruise Line, Lion County Safari, International Polo Hall of Fame, National Croquet Center, the Palm Beach Polo and Players Club, as well as Trump International Golf club West Palm Beach. Additionally, there are four unique shopping districts: Clematis Street, City Place, Antique Row, and Northwood Village. So no matter your age, interest, background, or financial bracket, there's always something for you to do.
Students in the waterfront city receive their education via the School District of Palm Beach County. Within West Palm Beach, there are three elementary schools, seven middle schools, four high schools, three charter and multi-level schools, and 11 private schools.
Getting around West Palm Beach is simple, especially for its walkability and bicycle transportation. There's a free trolly that provides transportation around downtown to Clematis, City Place, and Waterfront Districts. But if you need to rely on bus service, Palm Tran – the Palm Beach County municipal bus service offers service throughout the city. And, when your travels require wings instead of wheels, the Palm Beach International Airport is located in unincorporated Palm Beach County.
When you live in an environment as welcoming with water recreation as West Palm Beach, Florida, you hope for excellent weather, and West Palm Beach delivers there, too. There are about 59 inches of rain that fall on West Palm Beach and no snow. Those 59 inches of rain fall over the course of about 86 days throughout the year with measurable precipitation. There are, however, 238 days each year when the sun shines its golden rays on West Palm Beach, with high summer temperatures around 90 degrees and winter lows far above freezing at a cozy 56 degrees.
You don't need to wait all year to plan a beach vacation when instead you could build a beach lifestyle like the one celebrated in West Palm Beach, Florida.
Your real estate agent is the best source of information about the local community and real estate topics. Give Antares International a call today at 561-249-3460 to learn more about local areas, discuss selling a house, or tour available homes for sale.