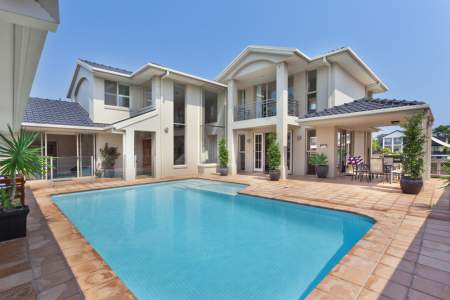 Jupiter, Florida is a small town that seems as though it was conjured by a team of skilled writers, then brought to life by multi-million-dollar media companies for a better-than-real-life production. But it's real. The picturesque coastal community is comprised of the perfect juxtaposition of emerald green grass and teal blue waters.
The northernmost town in Palm Beach County, Florida, Jupiter earned the title as 9th Happiest Season Town in America by Coastal Living in 2012. It's no wonder 60,681 people have chosen to settle into the picture-perfect town of Jupiter to call home. Residents of Jupiter earn an average annual household income of $75,639, far more than the state's average household income of $49,426. Homes in the are hold values of $341,216, in stark contrast to the state's average home value of $179,800. The affluent community of Jupiter, Florida is not only permeated with natural beauty but also affords comfortable lifestyles accented by a multitude of creature comforts.
Students living in Jupiter, Florida, have the option of attending the School District of Palm County, but there are also a variety of private and religious schools throughout the area. Public schools include Jupiter Farms Elementary, Limestone Creek Elementary, Jerry Thomas Elementary, Lighthouse Elementary, Beacon Cover Intermediate, Independence Middle School, Jupiter Middle School, and Jupiter High School.
Jupiter, Florida receives approximately 58 inches of rain per year, which is more than its fair share compared to national averages, but well worth the trade for the 235 sunny days for enjoying all the beauty of Jupiter, Florida and its luxurious waterfront lifestyle. Summer high temperatures are around 90 degrees while winter lows remain well above freezing, offering no snow, at 55 degrees.
Jupiter, Florida looks like it just manifested from the pages of a novel's expertly written setting.
Your real estate agent is the best source of information about the local community and real estate topics. Give Antares International a call today at 561-249-3460 to learn more about local areas, discuss selling a house, or tour available homes for sale.