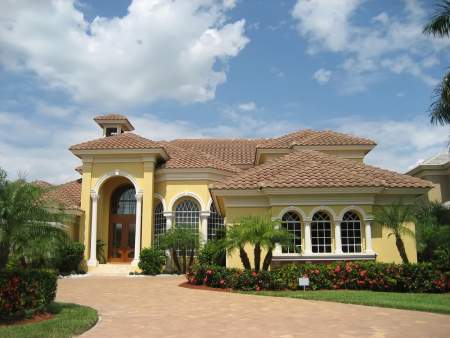 Florida's vacation vibe, near-perfect weather, and vibrant tourist atmosphere have been drawing attention for a good reason. But capitalizing on that spotlight for residential real estate is Port St. Lucie, Florida. Port St. Lucie has that same warm and relaxed beach town vibe but without the dense vacation destination populations. Port St. Lucie has maintained it's small town vibe, experienced expansive growth, survived setbacks of the recession, and bounced back with rejuvenated enthusiasm for smart growth – for developing and maintaining a city that's been deemed one of the greatest in America to live.
Port St. Lucie is home to a population of about 174,110 residents. Members of the community enjoy neighborhood gatherings, special events, festivals, and enjoying the benefits of the comfortable lifestyles of Port St. Lucie. On average, annual household incomes for Port Lucie residents is around $54,222, slightly above the $49,426 annual income for the state. However, homes in the area hold values of $158,800, which is below the state average home value of $179,800.
Students in the area have the benefit of attending schools managed by the St. Lucie County Public Schools. There are six elementary schools, seven schools serving students in grades k-8, three high schools, and three post-secondary learning institutions for higher education.
Port St. Lucie, on average, receives about 51 inches of rain per year, but no snow. The sun drizzles golden haze over the town 238 days out of each year. Summer high temperatures are around 91 degrees, and winter lows are well above freezing at a comfortable 52 degrees.
One of the prides and joys of Port St. Lucie is the Port St. Lucie Botanical Gardens, a community feature blooming since 2010 when the garden broke ground. Experience bamboo gardens, butterfly gardens, rose gardens, a secret garden, art in the gardens, and so much more.
Another gem in Port St. Lucie worth visiting is Savannas Preserve State Park and Environmental Education Center. Learn about the endangered natural freshwater marsh system, but also engage in an array of outdoor activities including fishing, canoeing, kayaking, wildlife watching, photography, and more. Explore more than eight miles of trails for horseback riding, hiking, or biking.
Port St. Lucie is known by the locals as a big little city with character. There's a sense of safety and a feeling that the city functions as a family. The city filled with small town charm is made of dreams of Florida water-front lifestyles coming true.
Port St. Lucie isn't one of those places where people often find themselves living by accident or by default. In fact, people who are lucky enough to custom-tailor an affluent lifestyle of comfort, security, community, and an array of things to do, know the value of what they have and work to preserve that charm.
Few places on earth have the charms of Port St. Lucie. Locals enjoy operating and supporting small businesses, chatting with neighbors during evening walks, attending community events, and contributing to the well being of the Port St. Lucie lifestyle.
Your real estate agent is the best source of information about the local community and real estate topics. Give Nathalie Medina Rauch a call today at 888-973-7828 to learn more about local areas, discuss selling a house, or tour available homes for sale.