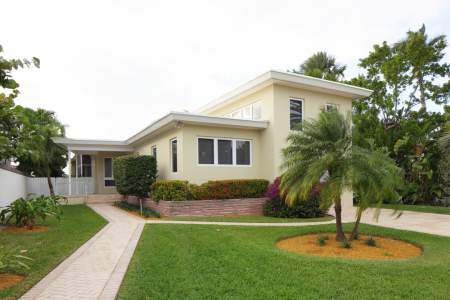 Known for an intricate canal system, a vacation resort lifestyle, and as an attractive haven for snowbirds, Fort Lauderdale, Florida is a beautiful place to live full time. Just 28 miles north of Miami, Fort Lauderdale is chock full of small boutiques, specialty shops, high-end retail stores, spas and salons, golf courses, restaurants, water sports, and a variety of things to do. Fort Lauderdale, which holds the position of the county seat of Broward County, spans 38.6 square miles of beautiful shorelines, bustling business districts, residential neighborhoods, recreational activities, and tourist attractions.
Fort Lauderdale is fascinating with its canal system. An extensive network of 165 miles of waterways connects the Everglades with the Atlantic Ocean. A day on the Riverwalk puts you in the heart of the city's hub for arts, history, and entertainment. It's here you may also realize Fort Lauderdale offers thousands of bars, clubs, and restaurants.
There are a lot of places in the Fort Lauderdale community where you can walk from one location to another, or ride a bike. Broward County Transit is the county bus system providing fixed routes and other services throughout the city. There's a local Amtrak station for passenger service to other cities, and the Fort Lauderdale-Hollywood International Airport makes it super simple to catch a flight in or out of town.
With its seven miles of beaches, year-round sunshine, plentiful offerings for recreation, and creature comforts, Fort Lauderdale is a laid back, relaxed community of about 176,013 full-time residents. On average, residents of Fort Lauderdale earn annual average household incomes of around $51,247, just a touch above the state's average of $49,426. Homes in the area, however, are well above the state's average. Fort Lauderdale homes hold average values of around $308,200 in contrast to the state's home value average of around $179,800.
Students living in Fort Lauderdale attend schools governed by the Broward County Public School System. There are 23 public schools within the city limits, in addition to a multitude of private schools. There are also multiple colleges, universities, and institutions of higher learning within Fort Lauderdale and surrounding areas.
Fort Lauderdale makes it possible to enjoy free water-front entertainment, fine dining along the ocean, barefoot walks along the beach at sunset and life from which you don't need a vacation. The upscale resort city is also home to sub tropical gardens and parks, the International Swimming Hall of Fame, also the Hugh Taylor Birch State Park, and the Florida Everglades.
There's something to be said for a relaxed lifestyle with a beach vacation vibe, an endless array of options for things to do, and yet all the amenities and creature comforts needed for a life well lived. Enjoy the year-round sunshine, cozy temperatures, convenient access to all the amenities you could imagine.
Fort Lauderdale, Florida houses a bustling business district, a thriving school system, community resources and events, an energetic night life, and a resort lifestyle many people can only imagine. You, on the other hand, have the option of considering Fort Lauderdale, Florida for your next home.
Your real estate agent is the best source of information about the local community and real estate topics. Give Antares International a call today at 561-249-3460 to learn more about local areas, discuss selling a house, or tour available homes for sale.